Know the benefits of an in-person consultation!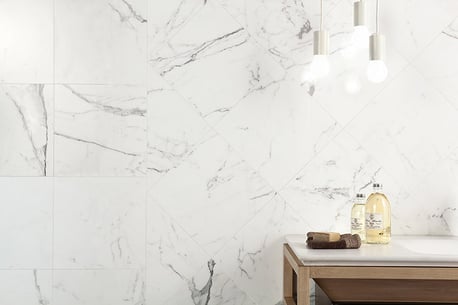 When it comes to buying tile, skip online shopping and find a local supplier you can trust.
The touch, look, and design cohesiveness are all important considerations when you are choosing tile. Shopping online for tile can be risky because you lose the ability to see it in person and truly assess the quality of your purchase. Learn more about the major pitfalls of buying tile online by downloading our free guide.
Complete the form to access the guide and find out why we do not recommend buying tile online!