12 Steps To A Successful Tile Installation
Installing tile is an art form. Learn how to master tile installation.

We are excited to present this 12-step process to a
perfect tile installation.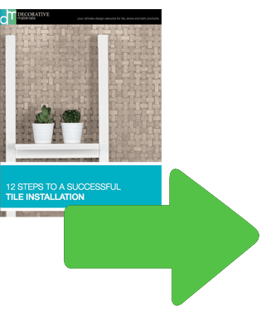 Download this guide to learn:
• About materials used to deliver a successful tile,
stone, or glass installation
• Techniques used on a successful installation
• Specifications that govern proper tile, stone, and glass installation
• How to recognize potential pitfalls on your projects
• And more!
Join us for this 12-step journey to a successful tile installation.