Decorative Materials Stone Care Guide
Our expert advice to preserve the beauty of your natural stone.
Download the Stone Care Guide to learn:
• Basic cleaning tips & the best cleaning products
• Ways to prevent stains
• Stain removal from natural stone
• Cleaning instructions by stain type
• And more!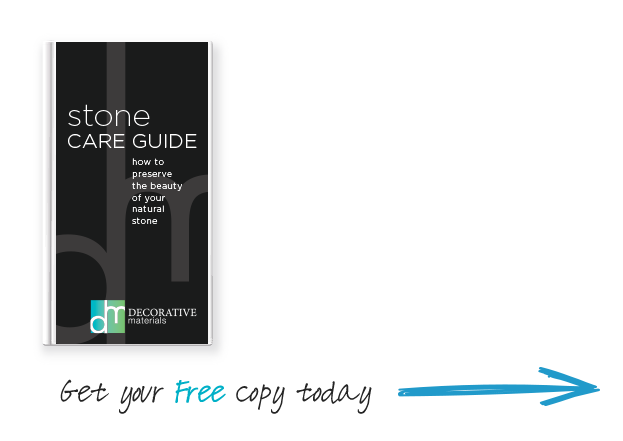 This is a guide only. If in doubt regarding cleaning and stain removal please contact a stone professional. Your Decorative Materials Design Consultant can make a recommendation. The information in this guide has been provided by The Marble Institute of America.
We are confident you'll find this Stone Care Guide to be a great resource. Please